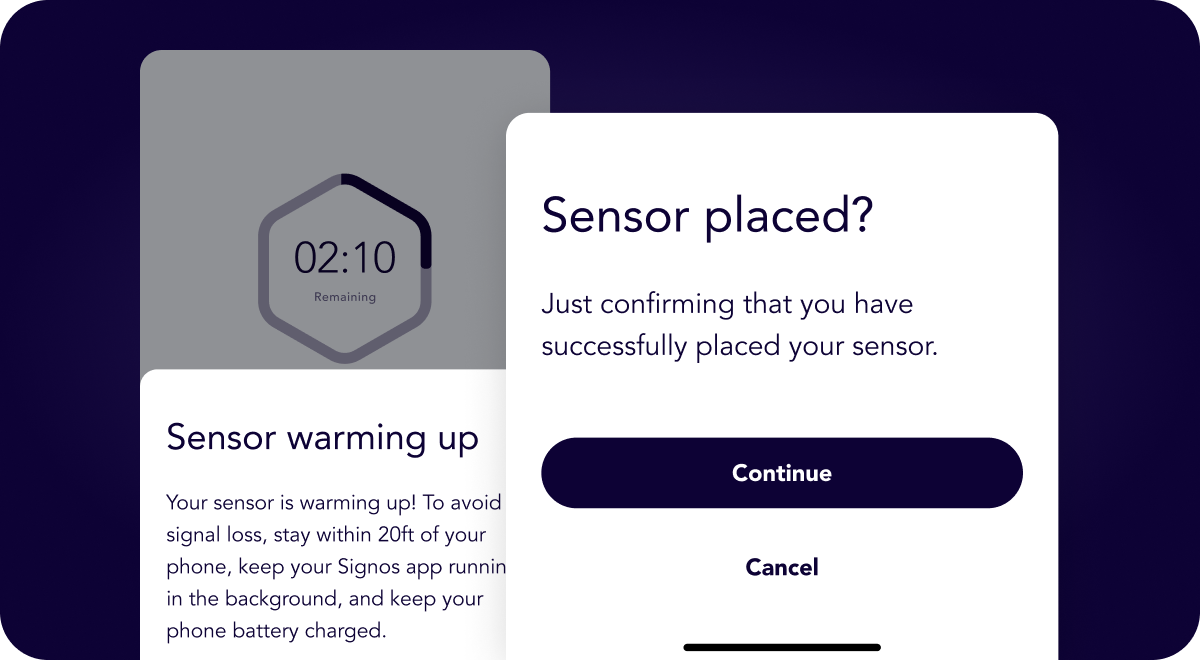 How long does it take for my sensor to warm up?
It takes 2 hours and 10 minutes for your sensor to calibrate fully. This time allows your body to get used to the sensor and readings to become more accurate.
Why are my readings different in the first 24 hours of a sensor?
The first 24 hours of a new sensor may have more variable readings. You do not need to calibrate manually; the sensor is designed to self-calibrate with time.
Do I need to keep my device connected to Signos during the calibration process?
Yes, your device should remain connected throughout the calibration process. Some best practices for connection during calibration include:
Keep your phone nearby

Keep app running

Keep your phone battery charged
For more information about connection check out this article.
How is my range determined?
When you start your Signos membership, we set the upper bound of your optimal glucose range at 120 mg/dL (or 140 mg/dL for members living with type 2 diabetes) and the lower bound at 80 mg/dL.
However, as you continue wearing sensors, our algorithm tracks your glucose response and resets your upper bound on an automated basis. We do this to account for improvement over time and natural variation in sensors to ensure your range is customizable to your body's specific needs. Learn more about your glucose range.