You can modify many of your account settings directly in the app by clicking on the gear in the upper left-hand corner of your screen, opening the settings page, and going to Manage Account. The top section under Settings includes four different settings to customize, manage, and share Signos.
My Account
Click on "My Account" to add a profile picture, update your name, email, or phone number. In this section you can also change your password, log out of your profile, and delete the account.
Selecting Delete Account will trigger an email to support requesting the deletion of all of your data stored with Signos. It will not change your subscription.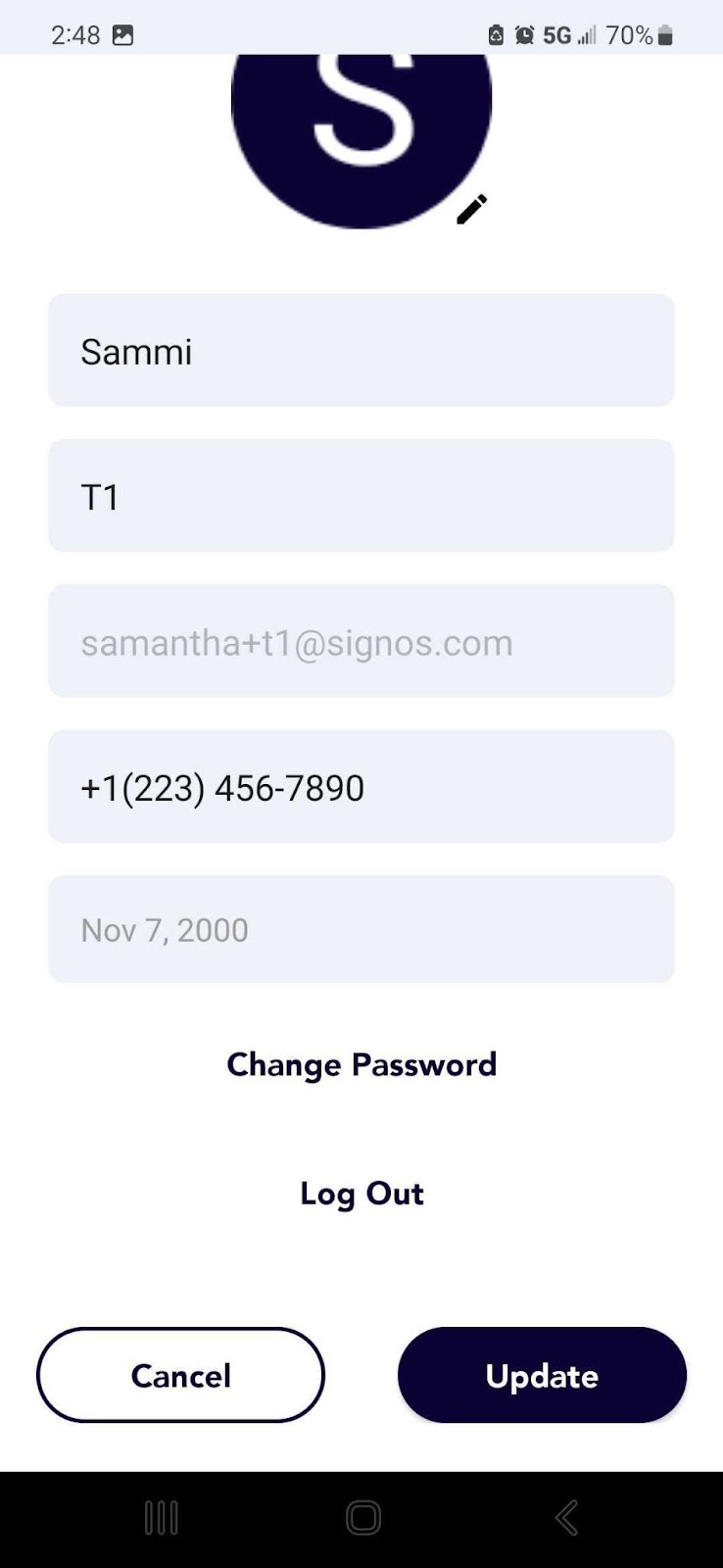 Notifications
By clicking on "Notifications" you can customize the notifications and reminders you receive each day.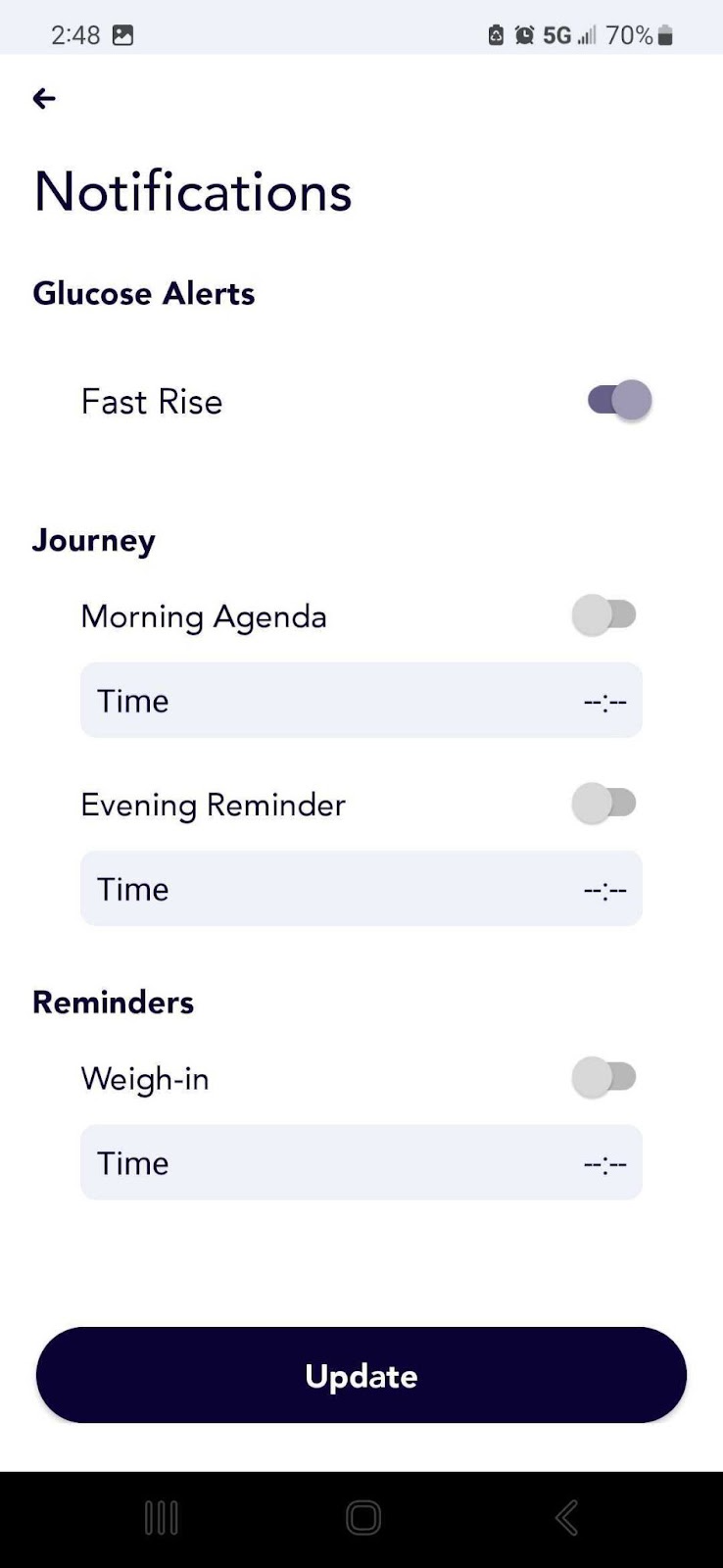 Manage Subscription
Within "Manage Subscription" you can review and update your subscription information.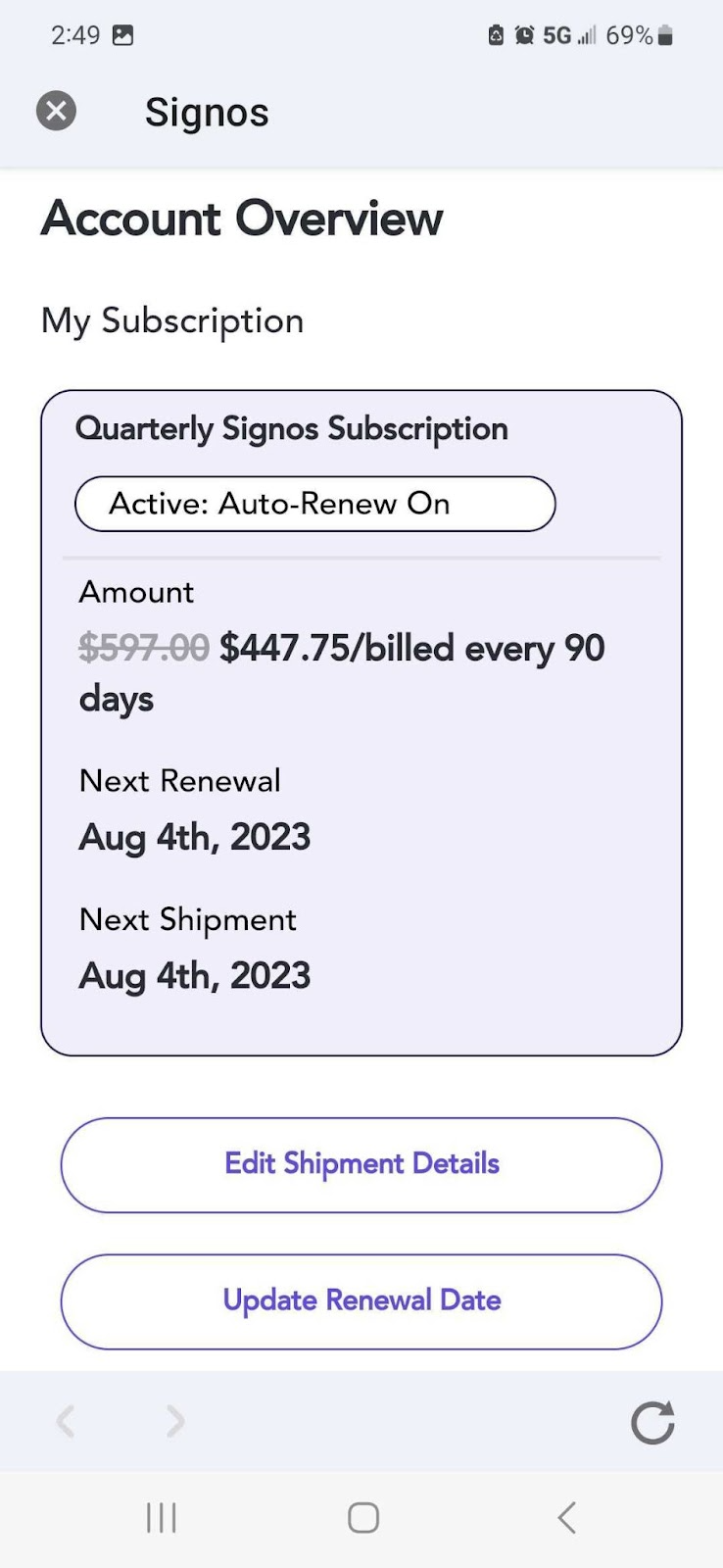 Refer Friends
Want to earn some extra cash while also gaining more Signos friends? Click on refer friends to receive your referral code.