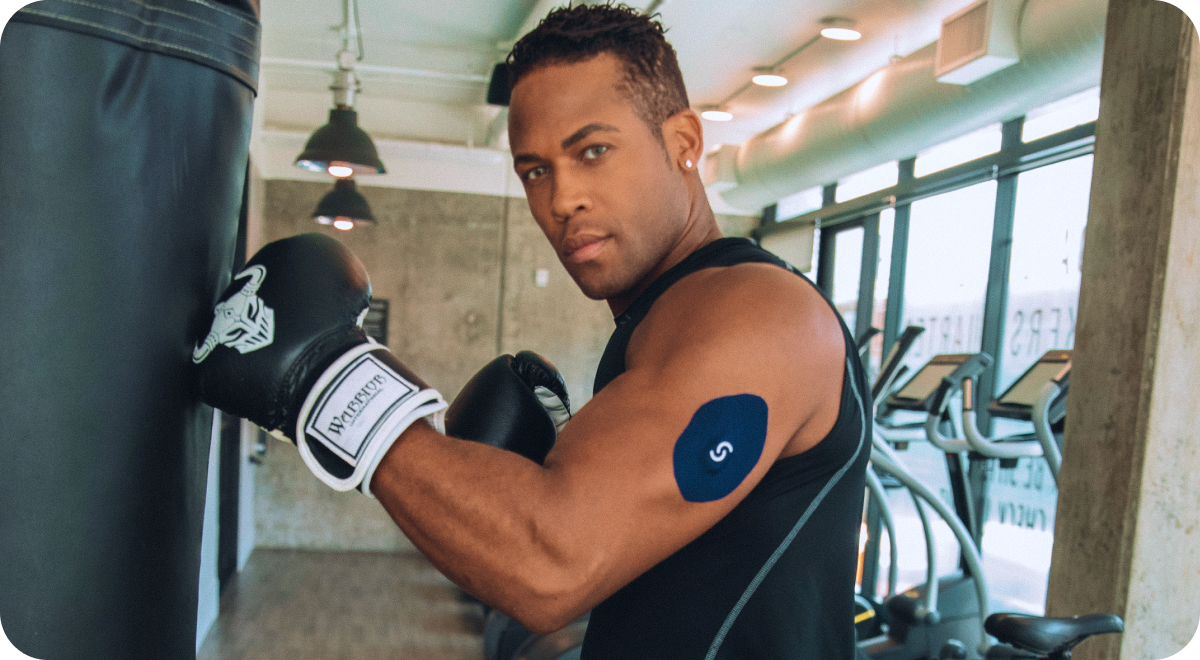 Glucose can spike during intense, anaerobic exercise because your body uses glucose as its primary energy source. Your body responds to the workout by breaking down glycogen stores from the liver to fuel the exercise. You will see a spike because the demand during the workout is higher than what's readily available, which is why glycogen is broken down into glucose. This comes from the help of glucagon, cortisol, and adrenaline.
An exercise spike is good because the muscles soak up that glucose without releasing insulin. This will help your insulin sensitivity (i.e., how easily your cells let glucose in, in conjunction with insulin), especially if you build lean muscle mass.
Even with the spike, exercise is beneficial to your blood sugars in the long term. It's a natural response completely different from the spike from eating sweets. The ACSM and ADA say that all forms of exercise improve insulin sensitivity. You may notice a spike during exercise but see lower levels throughout the day. This will help with your overall health!
Learn more about exercise spikes.