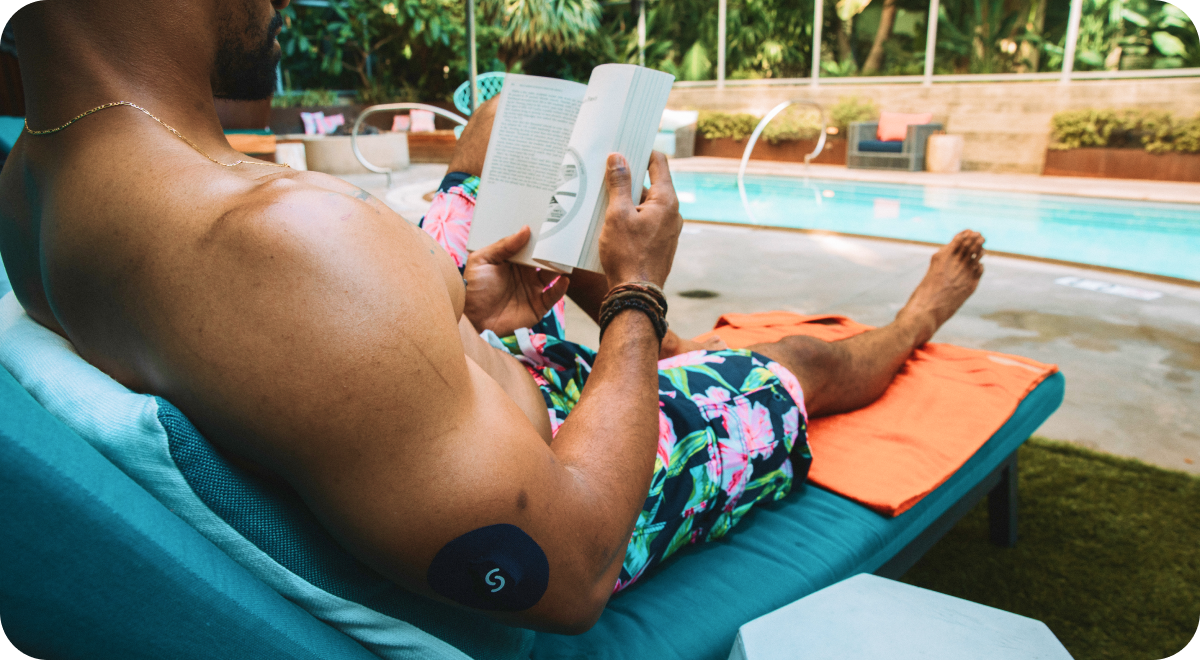 The sensor is waterproof up to 8 feet. You can wear your sensor in a hot or cold environment (e.g., sauna, ice bath, hot shower, hot yoga), but there are a couple of things you should take into account when doing this:
The recommended operating temperature for a CGM is between 50 and 113 degrees Fahrenheit, so sensor errors may occur if you wear your CGM in temperatures outside of this range, like in a sauna, ice bath, hot tub, etc. Typically the sensor will recover soon after, and normal showering/bathing is not an issue.

There are known interactions between body temperature and glucose metabolism that could impact your glucose levels while you're immersed in these extreme temperatures.