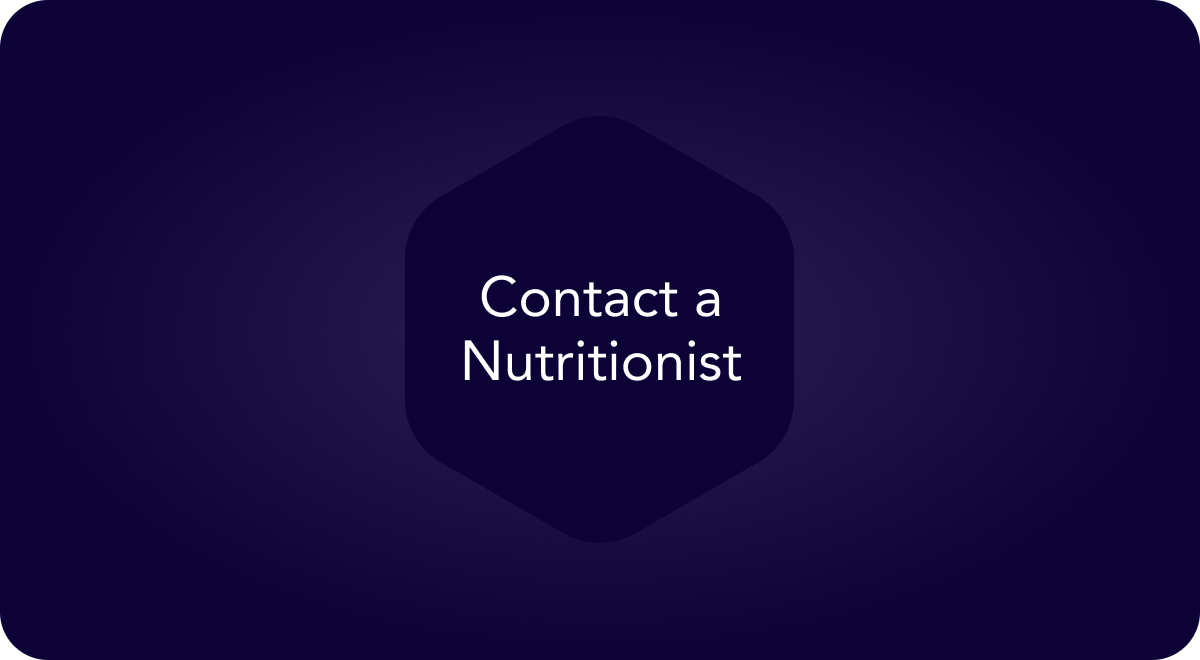 At Signos, we believe that weight loss and metabolic health cannot be handled with a one-size-fits-all approach. We've also discovered that some members are starting at the very beginning, and others already have an approach to nutrition that is working for them. As such, we offer a variety of options to suit the needs of our diverse and growing community.
We have Registered Dietitians available to answer questions via email and in-app chat. Use one of the 4 ways below to reach out and set up a consultation today.
Reach out in your Signos app: Settings > Contact Support> Contact a Nutritionist

Reach out from our website or help center by clicking on the contact support button.

Email us as support@signos.com

Call us: (650) 263-4502
We also offer more in-depth nutrition consults on an as-needed basis once members have onboarded, utilized their first CGM, and logged meals and activities for us to review.
Finally, we have a private Facebook group where our members interact with each other and with various Signos team members, including our Registered Dietitians. We find that our members really enjoy experimenting with different foods and sharing their experiences, and through that, we all learn from each other!​